missionary biographies


Selections from The Story of John G. Paton
John G. Paton (1824-1907) was a Scottish missionary to the New Hebrides. Before sailing there with his newly wed wife in 1858, he was a city missionary in Glasgow for ten years. Paton began work on Tanna, an island inhabited by savage cannibals and later worked on the island of Aniwa. He gave to the Aniwan people the first hymnbook in their own language and translated the New Testament into their language. Other well-known servants of Christ who lived during this time of history include missionaries James Chalmers, Mary Slessor and Hudson Taylor; evangelist D.L. Moody, preacher Charles Spurgeon, and hymn writers Fanny Crosby and Ira Sankey.
Selections from The Story of John G. Paton Told for Young Folks or Thirty Years among South Sea Cannibals by James Paton. New York: A. L. Burt Company, Publishers, [1892]. This Young Folks' Edition by his brother was "re-cast" from the complete autobiography of John Paton first published January, 1889.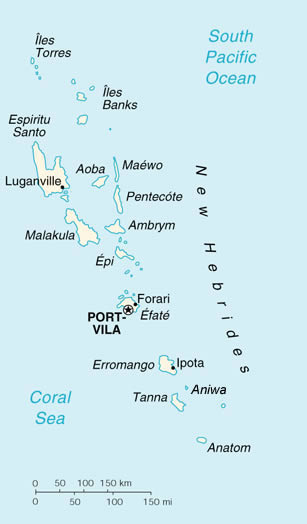 New Hebrides was the colonial name for the 83 island archipelago in the South Pacific Ocean that began the nation of Vanuatu in 1980. It is located west of Fiji, northeast of New Caledonia, and southeast of the Solomon Islands.
More Information on John Paton

---
Copyright ©2019 Wholesome Words. All Rights Reserved.
---